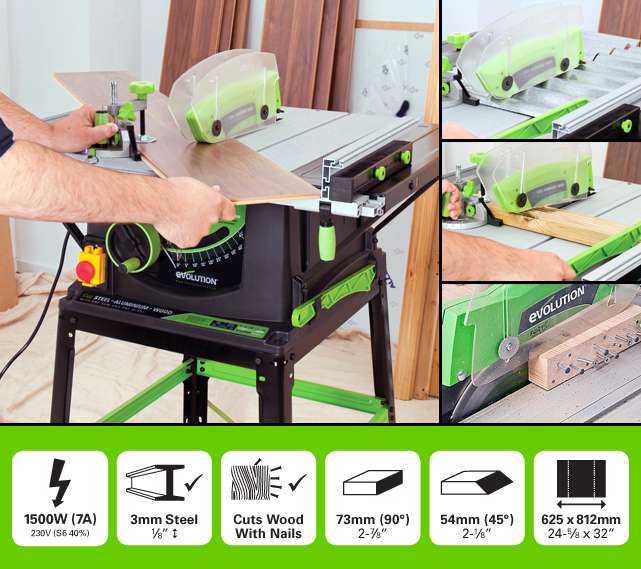 FURY5 255mm
TCT Multipurpose Table Saw
Cuts Steel, Aluminium & Wood
With One Saw & One Blade!
Utilising patented professional RAGE® technology; easily cuts Steel, Aluminium, Wood (even wood with nails) and Plastic, using just one blade! Features a hi-torque gearbox, which reduces motor stresses, improving performance and durability.
Advanced performance; out performs normal saws. When cutting Steel, it leaves an instantly workable finish, producing no heat, no burr and virtually no sparks.
Quick-clamp rip fence, with magnifying glass, is solid and sturdy in every position for essential cutting security.
Accurate cutting performance with easily adjustable cutting height and bevel.
Features steel extensions (left & right); ideal for large workpieces and sheet materials. Also equipped with mitre gauge; perfect for making precise cross cuts.
Extremely safe operation with protective blade guard. Also features anti-bounce device which minimises movement in material when cutting.
Why would you buy a saw that only cuts wood?
When you can buy a FURY5® Multipurpose Saw.
RRP
Discontinued
Inc VAT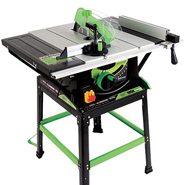 Product Code:


230v: FURY52552
*Picture shown is for marketing purposes only. Do not cut more than one material at a time.